Graduate Student Directory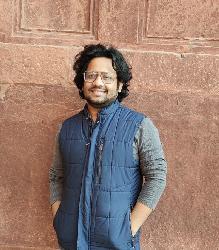 Title
Division Social Sciences Division
Department
Phone
Email
Website
Office Location

Merrill College Academic Building, 135

Mail Stop Merrill/Crown Faculty Services
Summary of Expertise
Md Mizanur Rahman is a Ph.D. candidate in politics at the University of California, Santa Cruz. He is interested in Islamic Political thought, intellectual history, and South Asian Islam. He is particularly interested in recovering historical and political thinking that falls outside of what is often thought to constitute political theory. Rahman's dissertation project traces the political thinking of three Islamic scholars of Bengal to theorize their thinking around the individual, community, and state in late colonial South Asia. He is also interested in bringing theoretical and empirical research together to understand the debates and discussions surrounding Islam in the public sphere, both Muslim majority countries and elsewhere. Previously, he researched and published articles on the Muslim face-veil debate and the making of Muslim subjects, the politics of Islamic seminaries, and Islam and modernity in Bangladesh.
Research Interests
My research interests are broadly in Islamic political thought, Islam and liberalism, Islam in the 20th century Bengal, Intellectual History, comparative political theory, and South Asian Islam.
Biography, Education and Training
I hold a BSS (honors) from the University of Chittagong, Bangladesh, and an MA in International Relations from South Asian University (SAU), New Delhi. I also hold an MS in Political Science from Illinois State University (ISU), USA.
Honors, Awards and Grants
Graduate Fellowship 2022 American Institute of Bangladesh Studies
Regents' Fellowship Spring and Summer 2020, UCSC
Outstanding Graduate Student Award 2019, Department of Politics and Government, Illinois State University
Graduate Student Travel Grant, Department of Politics and Government, Illinois State University (Spring 2019) to present a paper at 2019 BDI- Yale Conference, Yale South Asia Council, CT, USA
Bangladesh- Sweden Trust Fund Grant 2018, Economic Relations Division, Government of the People's Republic of Bangladesh
Lela Winegarner Fellowship 2017 for academic excellence and clear career goals, Graduate School, Illinois State University
SAARC- Indian Government Silver Jubilee scholarship 2012, South Asian University, New Delhi, India
Chancellor Gold Medalist, 2011 University of Chittagong, Bangladesh
Selected Publications
Reexamining the Nexus between Madrassa Education and Politics in Bangladesh. South Asia: Journal of South Asian Studies 43: 4, 613-631, 2020
The Making of Islamist Public Sphere in Bangladesh. Asian Journal of Comparative Politics, 4:4,330-351, 2019
Triangular Confluence: Islam and Modernity in Bangladesh. Journal of Asian and African Studies 53:6, 866-879, 2017
Review of Islam and Politics in Bangladesh; the Followers of Ummah by Mubashar Hasan, Singapore: Palgrave Mcmillan, 2020, Critical Research on Religion, 2021
Review of 1971: Global History of the Creation of Bangladesh by Srinath Raghavan, Cambridge, MA: Harvard University Press, 2013, Southeast Review of Asian Studies, 37:1, 100- 103, 2016
Review of Muslim Nationalism and the New Turks by Jenny White, Princeton and Oxford: Princeton University Press, 2013. African and Asian Studies, 14:3, 240- 242, 2015
Review of Limites of Islamism: Jamaat-e-Islami in Contemporary India and Bangladesh by Maidul Islam, New Delhi: Cambridge University Press, India Quarterly, 72:2, 1-3, 2016
Selected Presentations
Veiling in Rural Bangladesh: A Negotiation between Patriarchy and Women Social Mobilization, 49th Annual Conference on South Asia, Madison, WI, October 11-14, 2021 (scheduled to present)
Sovereignty of Ummah: Ghannouchi's Thought on Islamist Sovereignty, 27th Graduate Student Conference, Department of Politics and Government, Illinois State University, April 19, 2019
Rethinking Secularism in Bangladesh, 2019 BDI- Yale Conference (Bangladesh in the Next 30 Years: Challenges and Prospects), South Asian Studies Council, Yale University, New Haven, Connecticut, March 22-24, 2019
Politics of Islamic Social Institutions in Bangladesh, 47th Annual Conference on South Asia, Madison, WI, October 11-14, 2018
Reexamining the Madrassa Education- Politics Nexus in Bangladesh, Southern Political Science Association Annual Meeting 2018, New Orleans, Louisiana, 4-6 January 2018