Advising for Undergraduates
Politics Advising, Fall 2021 (Week of Oct 18 - Oct 22)
Tuesday: 9:30a-2p (Remote by appointment)

Wednesday: 11:00a-2p (In-Person in Merrill 27) 

Friday: 9:00a-2p (In-Person in Merrill 27) 
*Appointments can be made via Slug Success. Instructions on how to make an appointment can be found here. Outdoor in-person advising will be available starting on Sep 29 at the Merrill Quad picnic table near Viva's (look for the Politics & Legal Studies Yellow Banner). In-person advising requires you to provide proof of Covid-19 clearance via your student badge. To obtain a clearance you must show advising staff a current green or yellow badge on your laptop or cell phone. More details on on-campus compliance can be found here.
Online Peer Advising for Fall 2021
Peer advisors can answer any questions about major and minor requirements, assist with academic planning, help you prepare declaration of major/minor paperwork, and provide guidance on UCDC, UC Sacramento, and Study abroad program requirements. Peer advising hours are on a drop-in basis. Peer advisors can be reached via Google Meet. To connect with peer advising make sure to add us to your Google contacts, lgstpoli@ucsc.edu. Add instructions can be found here.
Hours for Fall (Week of Oct 18 - Oct 22):
Monday: 1p-5p (online by appointment) -- make an appointment HERE.  
Wed: 1:30-4p (online by appointment) -- make an appointment HERE
Friday: 1p-4p (online by appointment) -- make an appointment HERE
Meet our Peer Advisors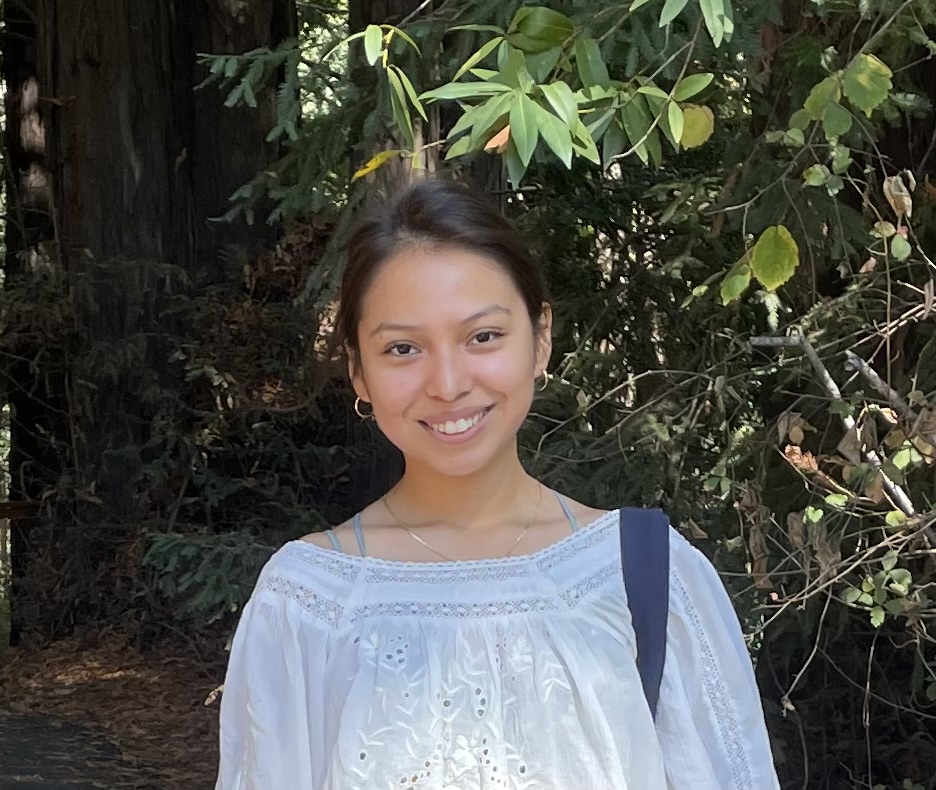 Christina Monis-Hernandez (Lead Peer Advisor, Politics & Legal Studies) 
Hi my name is Christina Monis-Hernandez, I am graduating at the end of this academic school year with a B.A. in Politics and a Legal Studies minor. Through my time at UCSC I have found that there are so many amazing opportunities for students but it can be really overwhelming and intimidating to find a starting point to pursue them. My goal as a peer advisor is to ensure students feel supported, listened to, and that they have the tools they need to be successful. I feel very passionate about not just giving assistance with advising but also being available as a peer so if you ever have any questions feel free to reach out to me!
Fun fact: I'm a plant mom who plays rugby and loves hot fries.
Fall 21 Declaration of Politics major deadline is on October 21.
If you intend to declare our major make sure to 1) contact Peer Advising at lgstpoli@ucsc.edu to fill out the paperwork needed and 2) sign up for a Fall declaration of major workshop here. To declare you can also make an advising appointment with Jerry Diaz on Slug Success. Make sure to have all your forms filled out prior to your advising appointment. If you are already declared in a major, please obtain a signed academic plan from your major advisor and set an appointment to get declared. 
Major & Minor Worksheets 
Other Resources
STARS (Services for Transfer and Re-Entry Students)
FREE Writing Tutor Assistance Learning Support Services 
See
Also