Thursday, May 2
1:30 - 3:00
Humanities 1, 210
This event is free and open to the public. Contact hclausni@ucsc.edu with accommodation requests.
Abstract:
From the movements behind Bernie Sanders in the US and Jeremy Corbyn in UK, to the Pirate Parties in Northern Europe to Podemos in Spain and the 5-Star Movement in Italy, to Jean-Luc Melenchon's presidential bid in France, the last decade has witnessed the rise of a new blueprint for political organisation: the 'digital party'.
These new political formations tap into the potential of social media, and use online participatory platforms to include the rank-and-file. Drawing on interviews with key political leaders and digital organizers, Gerbaudo argues that with new structures come worrying changes in political forms, such as the growth of power cliques and the need for centralised, charismatic leaders, the erosion of intermediary party layers and the loss of accountability. However, there is also a growth of strong unity at the centre and extreme flexibility at the margins, creating a promising template which could counter the social polarisation created by the Great Recession and the failures of liberal democracy. 
About:
Paolo Gerbaudo is the Director of the Centre for Digital Culture at King's College, London. He is the author of Tweets and the Streets: Social Media and Contemporary Activism (2010), The Mask and the Flag: Citizenism and Global Protest (2017), and Digital Parties: Political Organisation and Online Democracy (2018).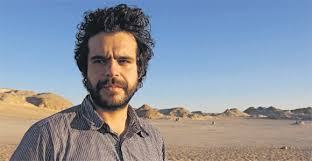 The Politics Department thanks our co-sponsors!
The History of Art and Visual Culture