Graduate Student Directory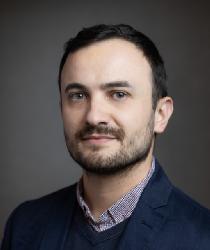 Title
Division Social Sciences Division
Department
Email
Website
Office Location

Merrill College Academic Building, 9

Office Hours Spring 2023 - Wednesdays 2:30 pm to 4:30 pm (Please, e-mail me to request the Zoom link).
Mail Stop Merrill College
Biography, Education and Training
I am a Ph.D. student in the Politics Department and assistant editor at Revista Brasileira de Política Internacional (Brazilian Journal of International Politics). My main interests are in the realm of comparative politics, misinformation, public health policies, and neoconservatism in Latin America (focus: Brazil).


MA, International Relations, University of Brasilia (UnB), Brazil.
BA, International Relations, with honors, Federal University of Santa Catarina (UFSC), Brazil.
Honors, Awards and Grants
Chancellor's Fellowship (2021-22)
Dean's Research Travel Grant (2022, 2023)
Selected Presentations
20th Lusophone and Hispanic Conference [Re]Framing Knowledge. Decolonizing global health in Latin America: overcoming regional challenges through endogenous knowledge. 2021.


V Congreso Latinoamericano y del Caribe de Salud Global. Desde lo global a lo local: la regulación de los factores de riesgo para enfermedades crónicas no transmisibles en Chile. Medellín, Colombia. 2018.


9th Congress of the Latin American Political Science Association. The Brazilian Ethanol Policy from 2003 to 2016: an Exploratory Study about the Interrelations Between Domestic and International Politics. Montevideo, Uruguay. 2017.
Teaching Interests
Teaching Assistant:
Spring 2023: POLI 17: US & the World Economy, Prof. Scott Newsome.
Winter 2023: POLI 140C: Latin American Politics, Prof. Kent Eaton.
Fall 2022: POLI 61: Politics of Social Policy, Prof. Sara Niedzwiecki.
Reader:
Winter 2022: POLI 186/LGST 186: Global Health Politics, Prof. Matthew Sparke.