Graduate Student Directory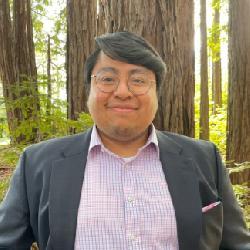 Title
Division Social Sciences Division
Department
Affiliations Latin American & Latino Studies
Email
Website
Office Location

Merrill College Academic Building, 6

Mail Stop Merrill/Crown Faculty Services
Research Interests
Sub-fields: International Relations; Comparative Politics; American Politics; Political Economy.
Emphasis: Social Movements; Latin America; Environmental Politics; Environmental & Climate Justice.
Related areas of interest: the United Nations; politics of the Global South; decolonization; Latin American Politics; US politics & foreign policy; subnational governments; climate change and climate justice; critical pedagogy.
Biography, Education and Training
2017 - M.P.P., UC Riverside School of Public Policy
2015 - B.A. Political Science, Public Policy, UC Riverside
Teaching Interests
International Institutions, Latin American Politics, US Politics, US Foreign Policy, Environmental Justice, Capitalism & Socialism.