Politics Faculty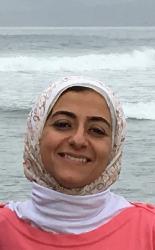 Title
Division Social Sciences Division
Department
Phone
Email
Office Location

Merrill College Faculty Office Annex, 151

Mail Stop Merrill/Crown Faculty Services
Mailing Address

1156 HIGH STREET
Santa Cruz CA 95064

Courses Shariah and Political Thinking: Law and Politics in Modern Islamic Thought, Postcolonial Visions of Liberation, Contemporary Political Thought, Women Interpret Islam
Biography, Education and Training
My areas of expertise are Arab and Islamic political thought, postcolonial theory, comparative political theory, critical theory, and Middle East politics.
I earned my Ph.D. in political science from UC Berkeley in December 2012.
I am interested in studying how the various constitutent parts of our lives orient us towards politics. These include our social and economic condition, our georgraphical location, and our gender, racial, sexual, ethnic, and religious affinities. I am, however, particularly interested in the formative influences that the various cultural traditions that we are raised in, and the intellectual, literary, and aesthetic trends that circulate in our time have on our dispositions towards collective life, well-being, and decision-making.
Selected Publications
Peer-Reviewed Articles:
Daifallah, Y. "The Politics of Decolonial Interpretation: Tradition and Method in Contemporary Arab Thought." Forthcoming at the American Political Science Review.
Daifallah, Y. "The Idea of an Arab-Islamic Heritage." In Oxford Handbook of Comparative Political Theory, eds. Murad Idris, Leigh Jenco, and Megan Thomas. New York: Oxford University Press. Forthcoming.
Book chapters:
Daifallah, Y. 2017. "Turath as Critique: Hassan Hanafi's Critique of the Modern Muslim Subject." In Arab Thought Against the Authoritarian Age: Towards an Intellectual History of the Present, eds. Max Weiss and Jen Hanssen. Cambridge: Cambridge University Press.
Daifallah, Y. 2017. "Marxism and Historicism in the Thought of Abdullah Laroui." In Colonial Exchanges: Political Theory and the Agency of the Colonized, eds. Burke Hendrix and Deborah Baumgold. Manchester: Manchester University Press.
Other:
Daifallah, Y. "Review of Redefining the Muslim Community: Ethnicity, Religion and Politics in the Thought of Al-Farabi by Alexander Orwin" Perspectives on Politics. Forthcoming in 2018.
Daifallah, Y. 2014. Topics in Modern Arab Political Thought: Islamic Reformism. Oxford Islamic Studies Online.
Work in Progress:
Thinking Past Islam and the West: Theories of Political Subjectivity in Contemporary Arab Thought (Book manuscript in preparation for submission to Oxford University Press)
Teaching Interests
Modern Arab political thought; Classical and modern Islamic political and legal thought; postcolonial theory; Women's interpretations of the Islamic tradition; Middle East politics, culture, and society.