Politics Faculty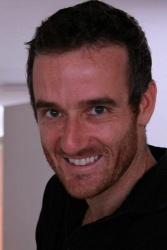 Title
Division Social Sciences Division
Department
Phone
Email
Fax
Office Location

Merrill College Faculty Office Annex, 153

Office Hours Fall Quarter: Thursday 6:30-8:30PM
Mail Stop Merrill/Crown Faculty Services
Mailing Address

1156 High Street
Santa Cruz CA 95064

Faculty Areas of Expertise

Political Economy of Development
Summary of Expertise
Political Economy, Comparative Political Development, Lobbying, State-Business Networks, Network Analysis, Central Europe and the Balkans.
Research Interests
Prof. Schoenman's work explores three related topics: 1) the varieties of capitalism in the post-socialist countries, 2) the role of networks in political organization and 3) the conditions under which large and long-term political projects become possible.

Recent publications investigate the impact of party-competition on the politicization of the economy and institutional development. He has recently published a book titled Networks and Uncertainty in Europe's Emerging Markets (Cambridge University Press 2014), that examines the impact of party systems and cleavages, business-elite origins, and the structure of business networks on institutional development in the evolving market democracies of the post-socialist area.

Current research examines the development of post-communist party systems after the financial crisis, the role of new media in mass protest and the politics of renewable energy across the European Union. Using computer assisted text analysis, he has also explored patterns of political debate in post-communist Europe.
Biography, Education and Training
PhD Columbia University, 2005
MSc London School of Economics, 1995
BA Johns Hopkins University, 1993
Honors, Awards and Grants
Taiwan Fellow, 2019-2020
Max Weber Fellow, European University Institute, Florence, Italy, 2008-2009
Harriman Institute Post-Doctoral Fellowship, Columbia University, 2006-2007
American Center for Learned Societies Post-Doctoral Fellowship, 2005.
Selected Publications
Old Wine in New Bottles? New Parties and Policy Responses to the Great Financial Crisis in the Balkans, Communist and Post-Communist Studies (2020) 53 (1): 55–79.
Networks, Uncertainty and Institution-Building in Europe's Emerging Markets (Cambridge University Press book)
Ownership Networks and New Institutional Forms in the Transition from Communism to Capitalism (with Doug Guthrie, Ilya Okhmatovskiy and Zhixing Xiao) in Bruce Kogut ed., The Small Worlds of Corporate Governance (MIT Press)
Social Science and Public Policy: Lessons of Post-Socialist Reform, Innovation: The European Journal of Social Science Research, Volume: 25, Issue: 01, pages 45 - 56.
Together Forever? Explaining Exclusivity in Party–Firm Relations (with Iain McMenamin), Political Studies (2007)
Captains or pirates? State-business relations in post-socialist Poland, East European Politics and Societies (2005)
Teaching Interests
Political Economy, Comparative Politics, International Political Economy, Politics of Development, Democratization and New Media, Comparative Capitalisms, Post-Socialist Political Economy.